Willkommen!
Helvetiq ist ein internationaler Verlag mit Sitz in der Schweiz. Wir publizieren seit 2008 ästhetisch designte Spiele für Gelegenheitsspieler. Wir sind bekannt für unsere Pocket-Reihe (z.B. Bandido), die Wooden-Reihe (z.B. Team UP) und für viele neue Ideen. Unsere Spiele sind in über 30 Ländern unter unserer eigenen Marke erhältlich.

❖

Helvetiq is an international publisher based in Switzerland. We are publishers of casual design-strong games since 2008. We are best-known for our pocket games like Bandido, wooden games like Team UP and for surprising players with new ideas all the time. Our games are available in over 30 countries under our own brand.

Our Games
Besonders bekannt sind unsere Pocket Collection und die After Dinner Collection. Es sind schnelle Familienkartenspiele, die man einfach in eine Tasche stecken kann.

Wir suchen nach interaktiven Spielen, die leicht zu lernen (aber schwer zu meistern) sind. Da wir Spiele veröffentlichen, die eine unterhaltsame Erfahrung für die gesamte Familie sind, sind kooperative Spiele sehr willkommen.

Klicke auf den Website-Button unten, um dich mit unserem Programm vertraut zu machen.

❖

Our bestsellers include the Pocket Collection and the After Dinner Collection. These are quick family cards games to carry around in small boxes.

We are looking for interactive games that are easy to learn (but hard to master). Seeing as we publish games that are a fun experience for the entire family, cooperative games are very welcome.

Click the website button to familiarise yourself with our game programme.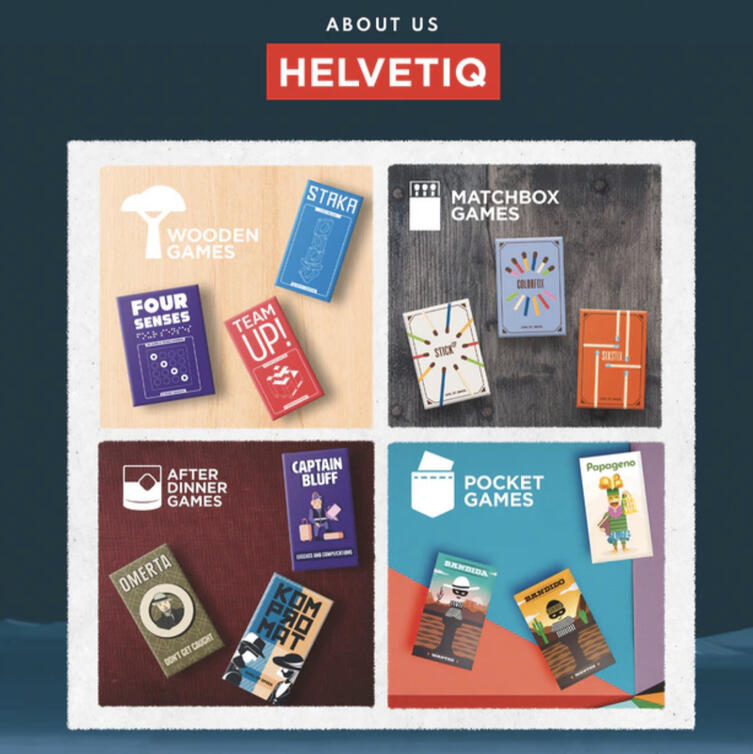 Appointments
Spieleautor:innen-Treffen 2021
Wir freuen uns über die Vorstellung deines Spiels. Wenn du denkst, dass es in unser Programm passt, kannst du dich unter [email protected] bei uns melden, um einen Termin auszumachen. Bitte gibt an, an welche Sprache du sprichst und an welchem Tag du teilnimmst.
Nach Vereinbarung eines Termins senden wir dir einen Zoom-Link. Wir sind auch auf Tabletopia vertreten, falls du das Spiel dort mit uns testen möchtest. Ansonsten kannst du uns das Spiel in ca. 5-10 Minuten erklären.

❖

Game Designer Meeting 2021
We look forward to the presentation of your game. If you think it fits with our programme, you can contact us via [email protected] to make an appointment. Please indicate which language you speak and which day you will be attending.
After making an appointment, we will send you a zoom link. We are also on Tabletopia if you wish to test the game with us there. Otherwise you can explain the game to us in about 5-10 minutes.